Small bronze plaques mounted on two curved memorial walls name those buried in the Cemetery, replacing the tombstones and other kinds of markers placed on graves in a conventional cemetery and allowing the land used for burials to revert back to its natural state. Because there is no office on the grounds, the plaques represent the official on-site cemetery record.
It follows, therefore, that purchase of a plaque is mandatory for all burials, whether human remains or cremated remains. A plaque is optional, however, when cremated remains are scattered. Still, islanders seem to like the idea of remembering a family member in this way, and so, to date, most scatterings also have an associated plaque.
Cast in a foundry in Victoria, B.C., the plaques give the name of the deceased and the dates of their birth and their death. A short epitaph is optional and is proving to be popular. Families and visitors appear to enjoy the epitaphs in particular, as they remember islanders no longer with us.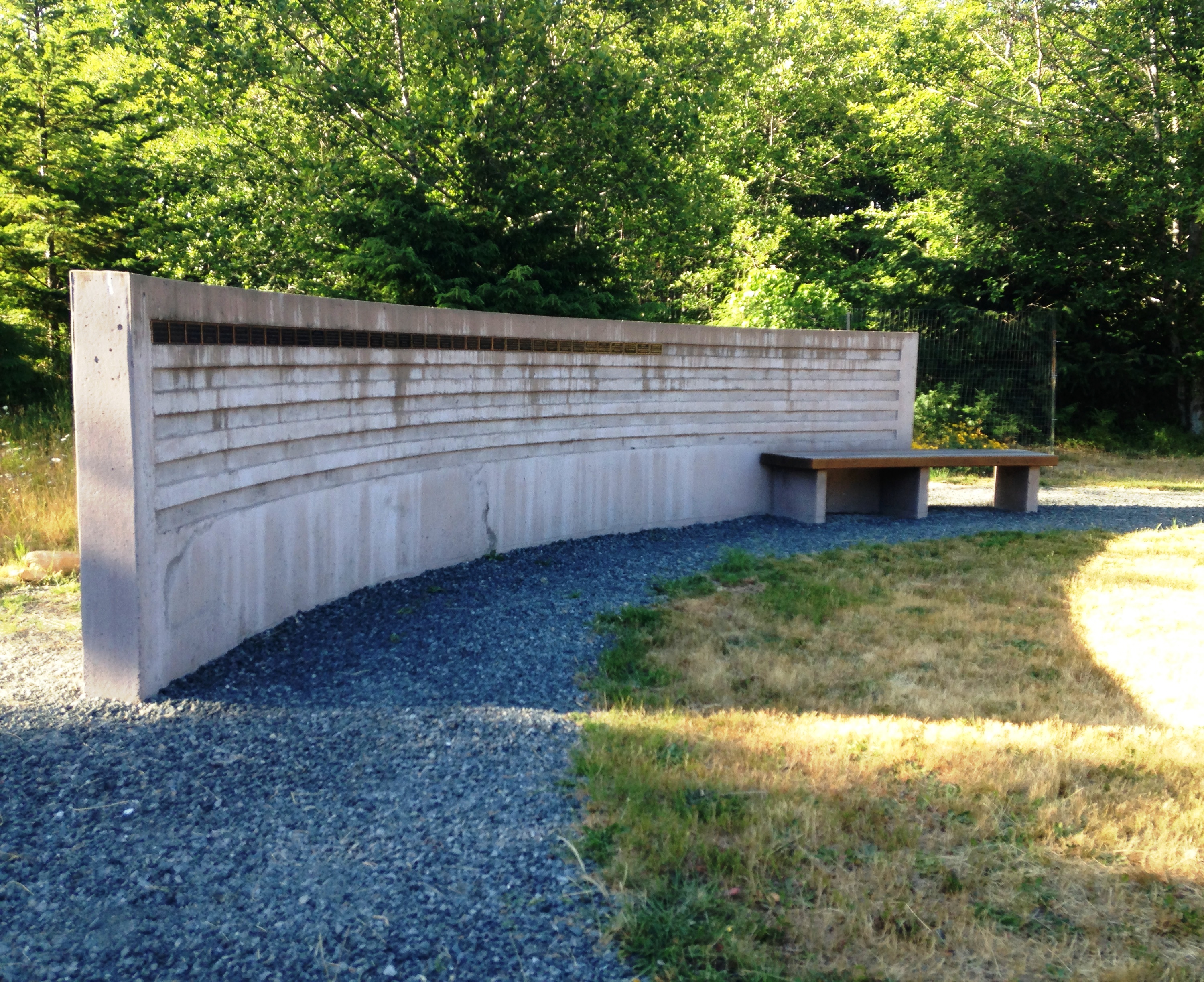 Building the two memorial walls was a major undertaking. Intended to define the Gathering Space, the walls are shoulder height and curved in design. To withstand wind and other weather effects, the construction process began by pouring concrete forms under the ground as robust as the standing structures themselves. As a result, the walls—and the records they preserve—will remain long after the burial areas have reverted to forest.