Square-cut fir beams and a peaked roof give the covered gate at the main entrance a distinctly west coast flavour. The structure announces the Cemetery, welcoming visitors and offering seating for about ten people. Providing the only cover in the Cemetery, the gate, measuring 3 by 4 metres, is often used as a place where families and friends gather before a burial, especially in wet weather.
A vehicle arriving on Denman Road can easily back up to the south edge of the gate, allowing easy transfer of human remains to the two large fir stools made specifically to support a coffin or shrouding board. When the right time comes, pall bearers can then lift the container from the stools and carry it to the prepared grave.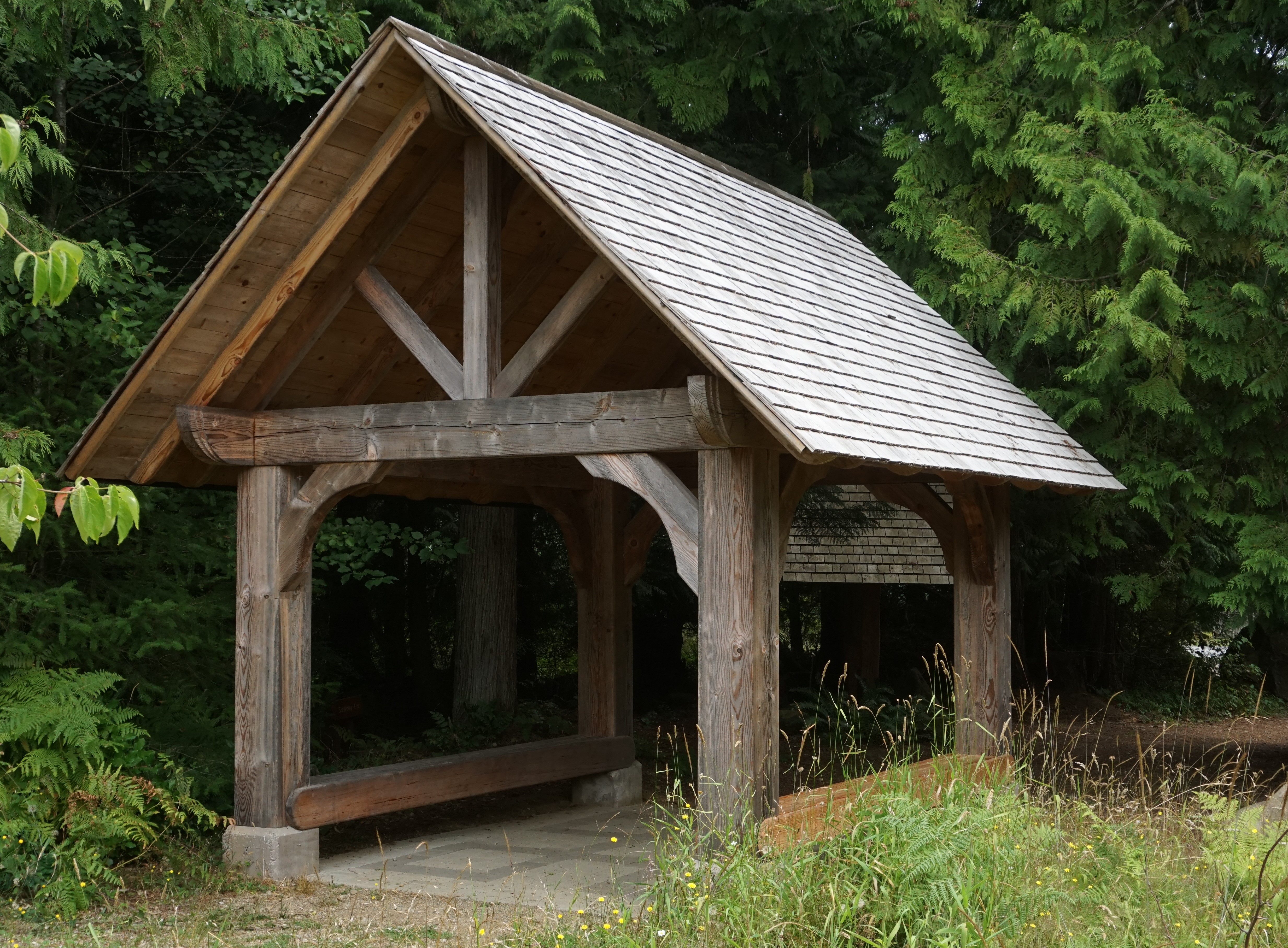 The gate was designed and assembled by Denman Island volunteers, and some of the wood was donated. The gate is just one of many features of the Cemetery undertaken by volunteers, making a large component of the project the result of in-kind donations. Indeed, this sort of reliance on the community is typical of the way that many rural communities in this country meet their needs. Without the healthy tax base of large urban centres, or even of middle-sized cities and towns, small communities are often ingenious in raising funds and corralling skilled volunteers for projects varying from sports fields to preschool facilities to land conservation. And, yes, to creating a cemetery.